Cesar Chavez: ¡Si Se Puede!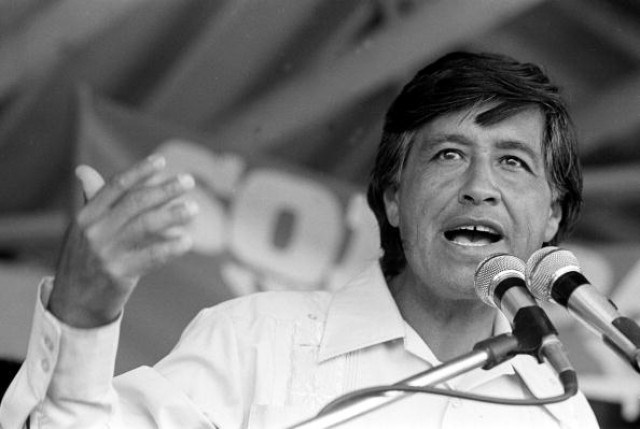 Cesar Chavez is known to be a prominent civil rights activist for the Mexican American community. Born in Yuma, Arizona to Mexican immigrants, his heritage is always something that he had been proud of.
He originally worked as a farmworker and was frustrated on how the Mexican community in America was being viewed and treated. Cesar Chavez decided to take a stand and became known to be the first Chicano activist nation wide. In 1962, Chavez co-founded the National Farm Workers Association (NFWA) with Dolores Huerta. The NFWA's goal was to create f
air rights for the workers out in the fields. The NFWA, later called the United Farm Workers. Their original purpose was bring higher wages into the farmworkers pay, but their purpose grew into something bigger. It wasn't just about their pay anymore, but how they have been treated as humans in the United States. Cesar Chavez would go on to lead a monumental movement for the Chicano people. His slogan "¡Si Se Puede!" also grew popular during this movement. 
Cesar Chavez didn't just lead his organization, but also teamed up with Luis Valdez. Both men were very influential and highly accredited people who were looked up upon to in the Chicano community. With the United Farm Workers Union and Mexican theatre troupe El Teatro Campesino coming out of that Union, history was being made, as well as beautiful art.
 Cesar Chavez's main goal was to see the Mexican people as equals in America. He lead his people with great stride bringing all kinds of communities together to fight for their natural rights as citizens of the United States. Chavez was able to lead the revolution through the empowerment of his community, bringing national attention to these political issues, and the arts and Luis Valdez presenting this movement in a different medium with the same goal.