For Tuesday I've asked you to read British film theorist Laura Mulvey's hugely important and influential 1975 essay, "Visual Pleasure and Narrative Cinema." Since the copy we have is all marked up, you can download a clean version from another source here. It's also available in HTML at the Brown University Wiki.
As I noted in class, this is a very challenging essay. It relies heavily on psychoanalytic theory and can seem confusing at first, but it is logically organized and reasonably argued. While some of the concepts Mulvey works with may be difficult and unfamiliar, a careful, attentive reading will reveal an interesting and provocative argument that makes sense whether or not you agree with it. So go slowly and make note of what you don't understand, want to discuss, or would like clarified further. You may not totally grasp every idea Mulvey raises right away, but you should be able to get a pretty good sense of her overall argument — enough to give us a lot to talk about in class on Tuesday. This is a well known and controversial essay that has been discussed, debated, refuted and refined by film students, scholars and filmmakers for the last 35 years and now we're going to join the conversation.
At it's most basic, Mulvey's argument is that the perspective of Hollywood films has historically been a male one, predisposing viewers to identify with men onscreen and to see women in the movies merely as passive objects, there to be looked at by by both the male characters and the spectator.  The "gaze" Hollywood films offer, she argues, is a male one so that when we watch a movie, we look with the men, but look at the women.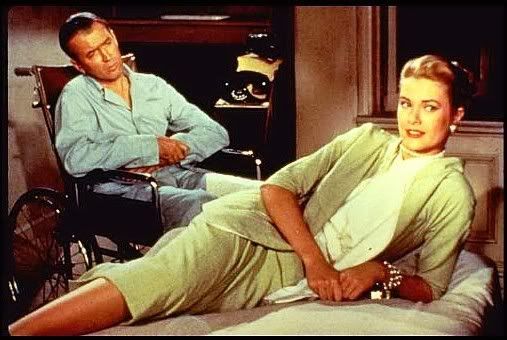 I am looking forward to our discussion on Tuesday and to establishing explicit connections between Mulvey's argument and the films we've seen so far, particularly the noirs we've been watching for the last two weeks.
If you have questions you'd like to pose before our discussion (or even after), feel free to post them here in a comment.