"LET'S ZYDECO: New York Woman Brings Southern Culture to the Big Apple"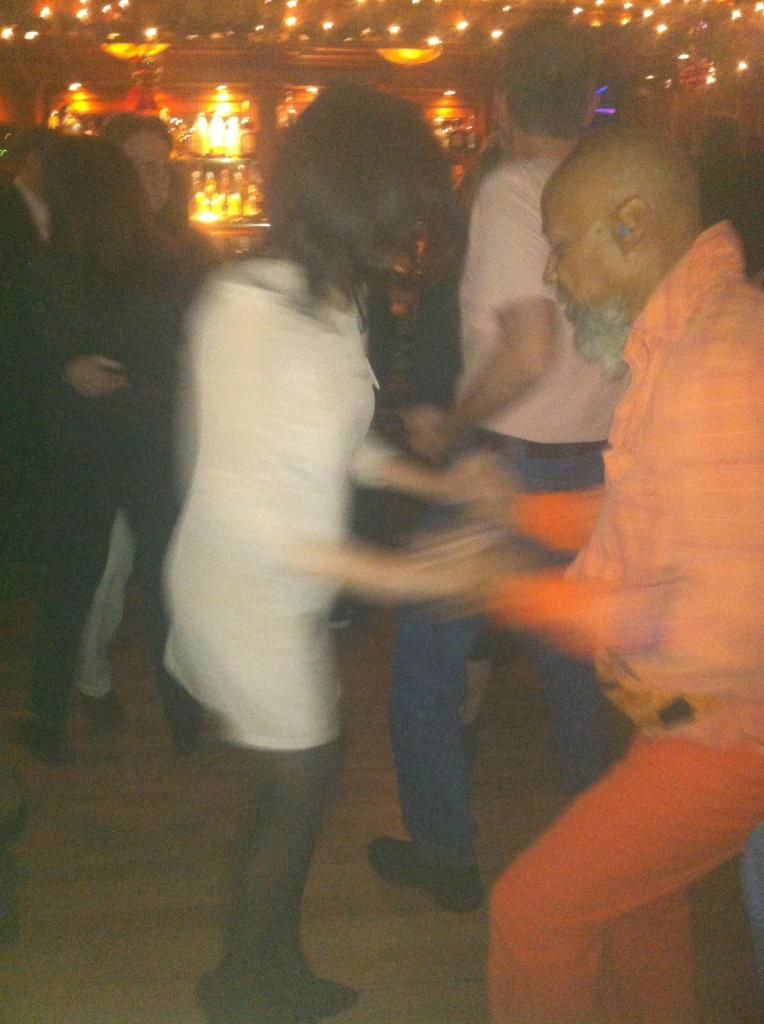 By Silan Akgul
Loud, live music is playing, people are dancing happily, and everyone is enjoying themselves on the third floor of Connolly's Irish Pub in Midtown Manhattan. But surprisingly, it isn't Irish music you hear, it is authentic Southern Louisiana music. An outsider entering the room might not believe they are in New York City any longer when gazing upon the crowded room of people dancing enthusiastically to the upbeat Zydeco music.
"Let's Zydeco" was established by Laura Selikson, a New York native, in attempt to bring people together to Zydeco dance, meet new people, and enjoy live Cajun music in New York City. She typically organizes several events each month at Connolly's Irish Pub, where there is a spacious wooden dance floor perfect for the dancing.
Laura got into Zydeco dancing when she first moved back to New York in 1985. She was at a church event listening to the music when a woman said to her, "Get up dearie, someone will dance with you!" She organized her first Zydeco event all by herself in 1993, and has been passionate about "Let's Zydeco" ever since.
Laura's Zydeco events have not always taken place at Connolly's. She began organizing Zydeco dances about fifteen years ago, and the events have occurred at many different venues, from West Village to Westchester, NY. For the past seven years or so, Connolly's has been the spot. There are tons of regulars who continue to come back to "Let's Zydeco" events, which always feature well-know Zydeco bands and performers and attract a "nice crowd with great music," says Gene Moffett, a Manhattan resident who has been coming for twelve years now. "I try to make every dance she has," says Red Suydam, who has been attending for several years. "Nice people and a positive experience," added his friend Renee Witterstaeder.
In the past couple months, there have been numerous Zydeco dance events taking place at Connolly's. One particular event on November 30th featured Rosie Ledet & The Zydeco Playboys from Louisiana. This event was a fundraiser for the Hurricane Sandy, and coincided with another dance fundraiser taking place in New Orleans. At around 11PM, a Skype-cast with the event in New Orleans took place, and attendees at both events toasted with champagne to celebrate raising money for the two hurricane-ravaged cities by Zydeco dancing together. The fundraiser raised about $3000 towards hurricane relief.
The people who participate in the "Let's Zydeco" events all seem to agree on one thing – it's a great time. Since there are not many Zydeco events like this in the tristate area, people come from all over to join in the fun. Attendees are not just New Yorkers, but New Jersey, Philadelphia, Westchester, and Long Island residents as well. Zydeco music is upbeat, catchy, and easy to dance to, and this Southern-style music seems to be the main attraction for all the dancers. Says "Let's Zydeco" regular Chris Johnson, "It is life-giving, beautiful music."