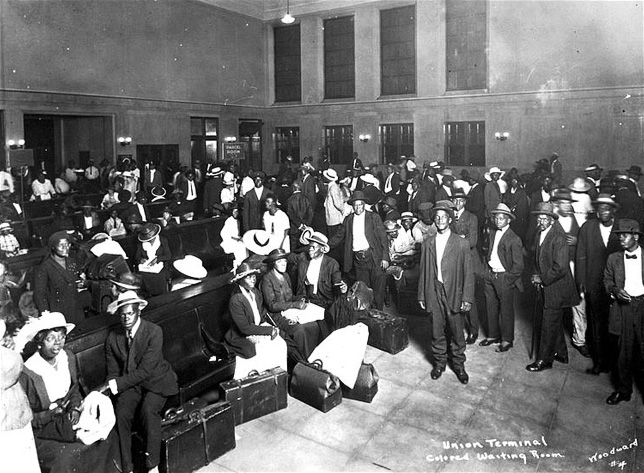 The great migration during 1910 to 1940 described in Foner's book has a long-term effect on American politics, economics and culture. As picture above shows, up to 1.5 million African American moved from southern states to North, to look for jobs and search a peace place to live. Detroit, chicago and Cleveland are among the most popular destinations. And the reason simply is, the rail fare was the cheapest.
Carrying a sign in front of a milk company, Chicago, Illinois, July 1941 John Vachon, Photographer Gelatin-silver
In Foner's book, the discrimation against newly arrived African American was not talked enough. Many black workers were having a hard time to get promoted and many of them simply couldn't find a simple job, as second picture depicted.