Public education is our greatest pathway to opportunity in America. So we need to invest in and strengthen our public universities today, and for generations to come.

-Michelle Obama
[gif: Willow Smith saying, "Class is in session".]
Welcome one and all to World Class!
When I was a child, the first thing I wanted to be when I grew up was a teacher. As early as six years old, I had makeshift classrooms set up in my room with dolls and stuffed animals, blackboards and chalkdust, made up lesson plans and test materials, the whole nine yards. Though I've since then altered that career path, I remain interested in the education industry- mostly the public K-12 sector- just as much as I was growing up. It's intriguing to me, the state of the learning environment and how this affects not just the students, but teachers, parents, other educational professionals, and the economy on a daily basis here in the United States.
My hope with this blog is to offer a quick access, open window view to the public education systems in the US, with a particular focus on New York and New Jersey. Additionally, shed a light for patrons on ways in which they could give back, and help make the learning environment a better place.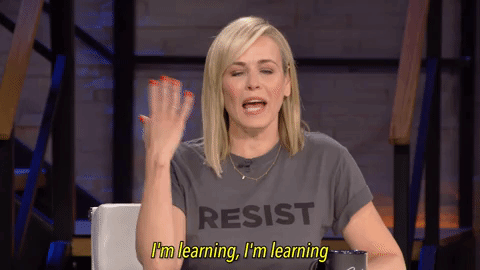 [gif of Chelsea Handler saying, "I'm learning, I'm learning."]