One essential form of freedom all human beings should be able to enjoy is personal freedom, a type of freedom that should come naturally to any and everyone. Sadly, African American slaves had to wait until 1865 to obtain this freedom. Up until then, their lives have been severely restricted. They could not enjoy the freedom White people enjoyed daily. However, after the lost of the Confederates, African American slaves were freed and starting receiving rights that were never before exposed to them. They were permitted to attend schools, own land and property, and best of all, they gained freedom along with the aid of the Freedman's Bureau. They aided freedmen by establishing schools, helping the poor, and alleviating conflicts between African Americans and Whites.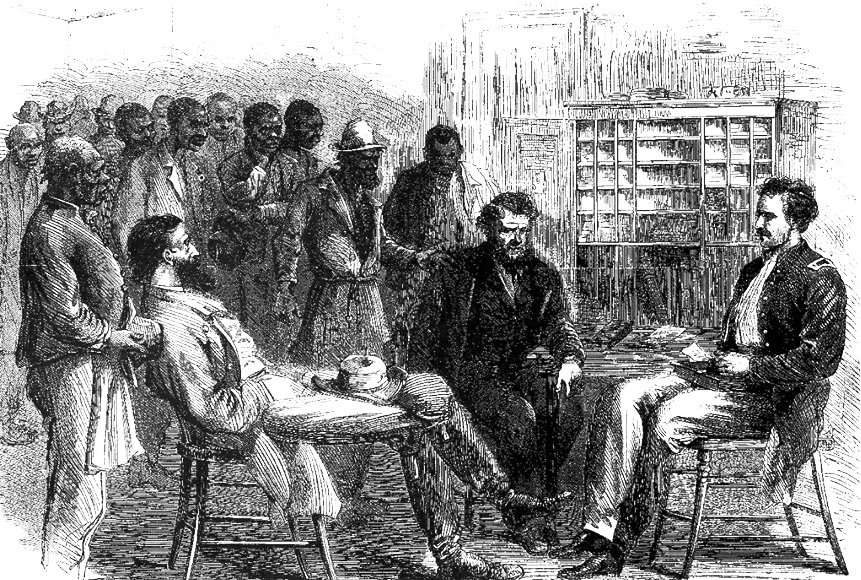 Even though the government permitted African Americans the freedom they deserved, bitter Southern civilians did not accept this. Instead, they gathered to oppress African Americans through the formation of the Ku Klux Klan. They assaulted and lynched African Americans to show their grudge and hatred. Basically, African Americans were given rights, but they enjoyed those rights and freedom in fear of oppression from White people.
The long term recognition of African Americans' personal freedom is obviously recognizable throughout society today.  Society has come to accept African Americans as part of American culture and heritage. Their freedom expanded equal opportunities to every aspect in life imaginable. Education, ownership, voting, and last but not least, even running for president. It is obvious that life has improved for African Americans, even though they had to wait for so long for this equality.